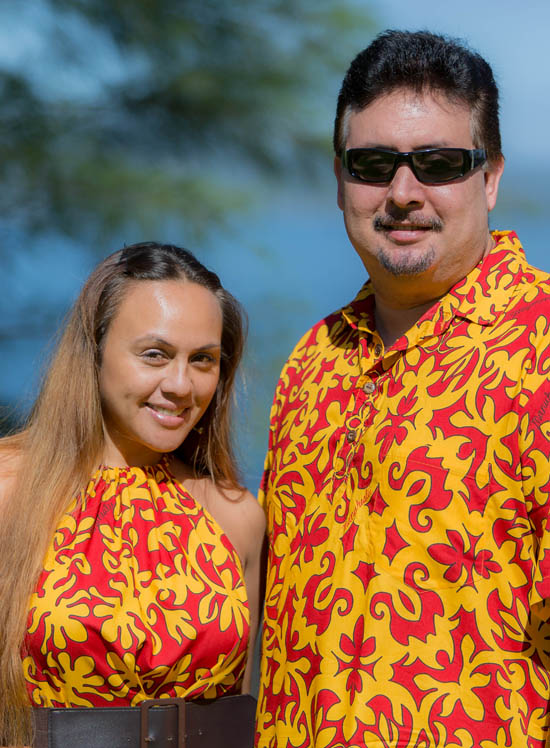 KWXX Breakfast Lū`au
w/ Keala & Pomai
5am-10am
Keala's BIO:
Conceived, born and raised in Hilo. Graduated from St. Joseph High School and surprisingly never became a police officer. Majored in Hawaiian Studies at UH Hilo. (Minored in Lunch). Somehow managed to learn the Hawaiian language between my busy schedule of partying. Worked at the Punana Leo O Hilo for five years before tricking KWXX into hiring me.
Likes: Spending time with my family. Performing with Sudden Rush. Watching wrestling. Playing video games (RPGs). Collecting action figures (NOT DOLLS!!!! BARBIE IS A DOLL. MARVEL LEGENDS WOLVERINE WITH 30 POINTS OF ARTICULATION IS AN ACTION FIGURE!!!) Anyway, Watching movies and eating good food. Rum and diet coke. Shades.
Dislikes: Grouchiness, rude people, (say thank you when I hold the door open for you.) Healthy food, centipedes, Bigfoot, exercise, carbs, hard labor, gas prices, bills, pilgrims, stereotypes, Uncle Sam (taxes) Reality T.V. rich people complaining about anything, not being rich and anyone who doesn't respect the rights and culture of the Hawaiian people.
Favorite movies: Star Wars (all of 'em). Lord of the Rings. Braveheart. Any good horror.
Favorite Books: Graphic novels. Anything by Stephen King.
Music: Anything good with substance.
Favorite actors: Robert Deniro, Al Pacino, Mel Gibson, Johnny Depp
Favorite actress: Angelina Jolie
---
Pomai's BIO:
I'm Pomaika'i. Born & Raised on Hawaiian Homes land in Pana'ewa, Hawai'i by my beautiful hawaiian, german Mother Nalani Tripp and handsome Filipino Portuguese Hawaiian Father Lloyd Longakit. When I'm not On Air, I enjoy hanging out with my family, watching movies, journaling, listening to music, shopping and simply enjoying life. Besides being a Mom with all the Mommy duties, I'm also a singer, song-writer (PomaiMusic.com) and a Worship Leader at New Hope Hilo Hawaii where I serve as Worship Choir Director and, along with my Husband, we are facilitators for a Divorce Care Program. My favorite color is yellow. My favorite food is hawaiian food. My favorite artist(s) are Darlene Zschech & Kari Jobe. I'm blessed to work with Amazing individuals every day. Radio has broadened my knowledge on the music industry and given me an opportunity to develop personal relationships which I'm absolutely grateful for.