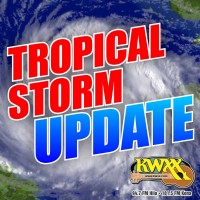 Hawaii Red Cross and Hawaii County has opened  the following shelters as of 4pm.  Schedules are subject to change. Tune in to KWXX at 94.7FM Hilo/101.5FM Kona or to B97.1FM Hilo / B93.1FM Kona for the latest updates.
HAWAII COUNTY
Laupahoehoe High – 35-2065 Old Mamalahoa Hwy, Laupahoehoe
Kohala High & Elementary – 54-3609 Akoni Pule Hwy Kapaau
Konawaena High (pet friendly) – 81-1043 Konawaena School Rd, Kealakekua
Hilo High – 556 Waianuenue Ave, Hilo
Waiakea High (pet friendly) – 155 W Kawili St, Hilo
Keaau High (pet friendly) – 16-725 Keaau-Pahoa Rd, Keaau
Pahoa High & Intermediate (pet friendly) – 15-3038 Pahoa Village Road, Pahoa
Honokaa High & Intermediate (pet friendly) – 45-527 Pakalana St, Honokaa
Kau High & Elementary (pet friendly) – 96-3150 Pikake Stl, Pahala
Kalanianaole Elementary (pet friendly) – 27-330 Mamalahoa Hwy, Papaikou
Mountain View Elementary – 18-1235 Volcano Hwy, Mountain View
Kealakehe High School –
Waikoloa Elementary School
Preparedness Information from the Hawaii Red Cross:
Due to Hawaii's isolation and vulnerability, the Red Cross recommends that people prepare their emergency kits for seven days and bring their emergency supplies with them to shelters. Airports and ports may be damaged by the storm and slow down the resupply process for local stores.
The Red Cross encourages everyone to be prepared before disasters strike: Get a disaster kit, make a plan and be informed.
Get a disaster kit. Every family should have their own disaster kit. As other emergency response organizations have reported, families are asked to bring their own disaster supplies kit to a shelter, if asked to evacuate. Have 7 days' worth of supplies at home to shelter in place or in a compact portable container to take to a shelter. Full details about what the kit should contain are available at www.redcross.org/hawaii (see Programs and Services/Disaster Preparedness).
Water – 1 gallon per person per day
Food – non-perishable
Flashlight
Radio -NOAA Weather Radio
Extra batteries
First aid kit
Medications & Medical items
Manual Can opener
Multi-purpose tool
Personal hygiene items
Copies of Documents (prescriptions, proof of address, deed/lease to home, insurance policies and proof of identity
Cell phone with chargers
Family Contact Information
Cash
Bedding
Change of clothes
Towels
Dishes
You may also need:
Baby supplies – bottles, baby food & diapers
Games and activities
Comfort items
Pet supplies – collar, leash, ID, food, water, carrier, bowl & medications