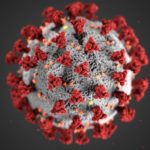 Six hospitals in Hong Kong worked  together to conduct trials of three antiviral drugs that proved to shorten the time to cure COVID-19.   The trial was a randomized trial in patients with mild or moderate COVID-19.  The three antivirals were interferon-beta1, lopinavir/ritonavir, and ribavirin.  The trial showed that used together, they shortened median time to COVID-19 viral negativity by 5 days –from 12 days to 7 days.
The study ran from February 10 until March 20, 2020, with 127 patients, 86 randomly assigned to take a combination of the drugs, and 41 as a control group.
Patients who received the three drugs also had a shorter time to their symptoms going away.  The median hospital stay for the patients was 9 days, vs 14.5 days for the control patients.
Click here for the study, which was published in the journal Lancet.