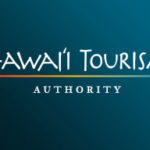 The Hawaii Tourism Authority reports that on Sunday, 17 visitors, 3 "intended residents," and 20 residents came to Kona from out of state.  Statewide there were 246 visitors (14 to Maui, 215 to O'ahu), 80 "intended residents" (1 to Maui,  76 to O'ahu) and a total of 334 residents.
HTA provided more detail about those who arrived on O'ahu as visitors.   That chart is at the bottom.
The chart below shows out of state flights that arrived on Sunday.  The Kona Airport had one commercial flight, the Delta flight from Los Angeles International Airport.  HTA spokeswoman Marisa Yamane, in response to an inquiry how the Kona Airport could have had 3 flights with only 2 crew members, she said if private plane crew members just drop their passengers at the airport and then take off but don't get off the plane, they are not counted.
Crew = flight crew members
Intended Resident = people who are moving to Hawaii such as military members and their families, and former residents who intend to live in Hawaii
Resident = people who have a Hawaii ID
Transit = people who are in transit to another location through Hawaii and aren't leaving the airport
Visitor = people who do not have a Hawaii ID including essential health care workers, essential federal workers, former residents such as mainland college students coming to stay with family, military on temporary assignment, and leisure travelersThe following tables show what the Oahu visitors indicated as the purpose of their trip and their type of accommodation, and they can choose more than one. This data was collected from the HTA survey on the back of the Hawaii Agriculture Declaration Form. People are not mandated by law to fill out the survey so some are left blank.