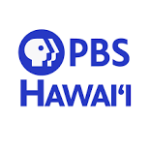 The PBS Hawaii's Insight program this evening will feature a discussion about the State's economy, health, and how the economy gets restarted while still keeping people healthy.
Participants are scheduled to be:
-Representative Scott K. Saiki, Speaker of the House of Representatives
–Lt. Governor Josh Green
-Dr. Erlaine Bello, infectious disease expert
-A representative from the Hawaiʻi Restaurant Association.
PBS Hawaii's Insight program airs this evening at 8 p.m., on Spectrum Cable Channel 10, or online at pbshawaii.org