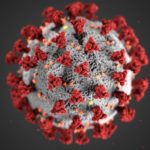 A study of 96,000 patients hospitalized with COVID-19  found that those who received the drug hydroxychloroquine had a significantly higher risk of death compared with those who did not.  Hydroxychloroquine has been used as an antimarial drug for decades, and is also used to treat people with lupus and rheumatoid arthritis.
People treated with hydroxychloroquine, or the closely related drug chloroquine, were also more likely to develop a type of irregular heart rhythm, or arrhythmia, that can lead to sudden cardiac death.
The patients had a mean age of  53.8 years, and 46.3% were women. The study authors used data from 671 hospitals on six continents, and included patients hospitalized between Dec 20, 2019, and April 14, 2020.
The study authors said "we were unable to confirm a benefit of hydroxychloroquine or chloroquine, when used alone or with a macrolide (editor: a class of antibiotics), on in-hospital outcomes for COVID-19. Each of these drug regimens was associated with decreased in-hospital survival and an increased frequency of ventricular arrhythmias when used for treatment of COVID-19."
President Trump has widely promoted hydroxychloroquine as a treatment for COVID-19, and announced earlier this week that he is taking it to prevent getting the virus.   Two people who work closely with President Trump and Vice President Mike Pence (a valet who served the President's meals and Pence's press secretary) were confirmed last week to have COVID-19.
The study was published Friday, May 22 in The Lancet.  It was not a randomized trial with a control group taking a placebo, but took data from previously-treated patients.   The study notes that without any known treatment for COVID-19, doctors are seeking to redirect other drugs in the hope they might work.  It was funded by William Harvey Distinguished Chair in Advanced Cardiovascular Medicine at Brigham and Women's Hospital.
The Lancet is a weekly peer-reviewed general medical journal. It publishes only 5% of the studies received and is considered an authoritative medical publication.