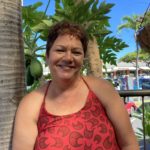 Want to make your own dinner?  Today, La'i'Ōpua 2020 will give away "make your own meal" bundles at 5 p.m. at the La'i'Ōpua 2020 Community Center, 74-5210 Keanalehu Drive, just above Kealakehe High School
Kawehi Inaba, President of La'i'Ōpua 2020, said that each Tuesday, La'i'Ōpua 2020 will give away bags of produce.  The plan for every  Thursday is that families may pick up the ingredients–and the recipe–for a  "make your own meal" that will serve 6 to 8 people and give families the opportunity to bring home a ready-to-fix dinner that the family may prepare together.  Inaba said it's clear this COVID-19 crisis will continue for a long time, and part of the goal of La'i'Ōpua 2020 is to help families become self-sufficient.    She said with more people not working, families are home together, and it's a good time to have fun in the kitchen.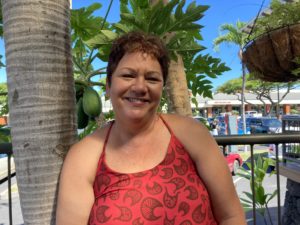 Today's meal is Kalua Pig with cabbage and rice.
Inaba expressed gratitude to the many generous sponsors supporting the effort–KTA Superstores, Hawaii Community Foundation, Hawaii County, the Roberts Foundation, and several 'Ohanas–the Wilsons, the Waxmans, the Durbans, the MacKenzies, and the McIntoshes.
Anybody in need may drive up–stay in your car–and the volunteers will put the food in your vehicle.
Photo is Kawehi Inaba on June 30, 2020.