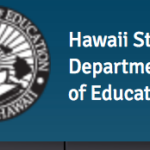 After around hours of public testimony from teachers and concerned parents and the public, the State Board of Education late Thursday voted to defer school reopening for K through 12 until August 17.  Schools were originally scheduled to start next Tuesday, August 4.
Some of the testimony was in favor of keeping the original reopening date, but most was focused on delaying the start.
The extra time will be used to give teachers more training in the procedures they need to follow to keep themselves and their students and others safe, plus provide additional training in how to teach online classes.  Teachers reported back to work yesterday.
Schools have been given the flexibility to decide how to handle the school year, with a mix of both online and in-person classes.
The decision was made on the day the state had the highest ever daily count of COVID-19 cases, with 124.
For a release from the State Board of Education, click here.