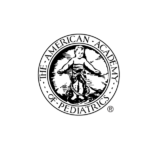 The American Academy of Pediatrics reports that 549,432 children in the U.S. have been reported by the states and territories as having been diagnosed with COVID-19.  That represents around 10% of all cases in the U.S.
The overall rate of children with COVID-19 is 629 cases per 100,000 children in the population.  However, the number of children who get tested is relatively small.
The AAP reports says, "At this time, it appears that severe illness due to COVID-19 is rare among children."   Children were 0% to .3% of all COVID-19 deaths, and 18 states reported no child deaths.
The data were compiled from information on state and municipal web sites, and reflect numbers as of September 10, 2020.
For the report, click here.
The AAP also has a compendium of all its publications which relate to keiki and COVID-19.