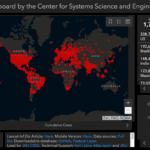 The Johns Hopkins COVID Dashboard  for Wednesday, Dec. 30, 2020, at 5:22 a.m.:
Worldwide cases: 82,115,011     Worldwide number of people dead from COVID-19:   1,793,686
U.S. cases: 19,520,502     U.S. number of people dead from COVID-19: 338,742
According to the Dashboard, the reported worldwide case report increased by 652,393 in the last 24 hours.  Deaths worldwide increased by 15,420.
According to the Johns Hopkins Dashboard,  198,728 more  people have been confirmed to have COVID-19 in the U.S. in the past 24 hours.  A Colorado man was confirmed to have the first known U.S. case of COVID-19 with the variant that was first discovered in the United Kingdom, but health officials say the variant is likely in many states.  The variant does not appear to make COVID-19 more deadly, but does make it more contagious.
In the last day, the number of people who have died in the U.S. from  COVID-19 increased by 3,534.
The U.S. continues to far exceed cases and deaths of any country.
In Hawaii, the total number of people in the state who had contracted COVID-19 as of Friday's numbers, reported by the State Department of Health yesterday, was 21,028,.  The Big Island has had 1,864 cases in total.
The COVID Tracking Project reports that 124,686 people were hospitalized as of Tuesday.  That number has been increasing daily.  On the Big Island in Hawaii, as of Tuesday, 4 people were hospitalized with COVID-19, according to Hawaii County Civil Defense.