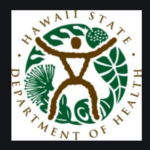 The Hawaiʻi Department of Health has revealed a new media campaign highlighting both the economic and emotional toll the COVID-19 pandemic has taken on Hawaiʻi's young people. 
The "Let's Get Back to Real Life" campaign features personal stories of sacrifice and disappointment experienced by Hawaiʻi's young students and workers. 
The campaign was designed to inspire residents to continue following safe practices to prevent the spread of COVID-19.  
Hawaiʻi Department of Health Director, Dr. Libby Char said, "We recognize that the ongoing pandemic has been hard on Hawaiʻi residents, especially the younger generation who feel there is so much ahead of them and want so much out of life. They feel the pandemic is holding them back. These new public service announcements were created with them in mind." 
The Public service announcements will air on broadcast and cable television, radio, social media and streaming platforms and print now through March 7.
View the videos here.