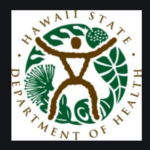 The COVID-19 Joint Information Center Daily Digest for January 19, 2021 reports the following data from the Hawaiʻi Department of Health. This report includes cases up until Sunday at 11:59 p.m. Full data is posted on the State COVID-19 dashboard and on the DOH Disease Outbreak & Control website at noon each day at hawaiicovid19.com/dashboard.
STATEWIDE
Total Cases – 24,546
New Cases – 65
Total Deaths – 324
Current Hospitalizations – 108
HAWAIʻi ISLAND INFORMATION:
Total Cases – 2088
New Cases – 6
Total Deaths – 45
Current Hospitalizations: 5
No deaths reported on Hawaiʻi Island in the last 14 days.