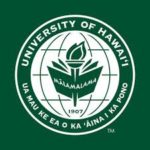 Seven University of Hawaiʻi at Mānoa students have tested positive for COVID-19.
The University and Department of Health are working to contain the apparent cluster found in on-campus student housing.   Three close contacts, who are also student residents, have been found through contact tracing.
The 10 students (7 positive and 3 close contacts) have been temporarily moved to isolate off-campus.  Six of the seven who tested positive have no in-person classes this semester. The seventh has a hybrid course, but health officials determined that they were infected after the last time the class met in-person.
All of the dorm rooms involved have been closed while building and common areas have been cleaned and disinfected.
Right now there are about 1,400 students living on campus at the UH Mānoa, about 50 percent below full capacity.