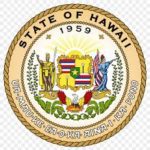 On Thursday, July 15, 2021, Gov. David Ige today formally notified the Hawai'i State Legislature and Chief Justice Mark E. Recktenwald that he will not be issuing any further eviction moratoria once the current moratorium expires on Aug. 6. The eviction moratorium has been in place since April 17, 2020.
In a statement Governor said, "at that time, the COVID-19 pandemic caused travel around the world to come to a halt. Hundreds of thousands of Hawai'i residents who depend on the visitor industry for their livelihood were out of work, and I issued the first moratorium to prevent mass evictions," said Gov. Ige. "The pandemic is not yet over, but thanks to safe and effective vaccines, many residents are now back at work."
Federal funds are available for Emergency Rent Assistance. Renters and landlords are encouraged to seek and accept the rental assistance relief being distributed in each county.  For residents who may not have been able to catch up on their rent payments, the state, counties, Legislature, Judiciary, and service providers are working together to keep people in their homes after the eviction moratorium expires.
The state urges renters to:
RESPOND to the mediation center when they contact you.
APPLY for rental assistance.
CALL for help with legal assistance if you need it, to make sure you know your rights.
In addition, this year Gov. Ige signed a measure passed by the Legislature that changes eviction procedures for non-payment of rent. Act 57 significantly changes the landlord-tenant code and incentivizes mediation for both renters and landlords.  This measure includes the following:
Renters have more time to seek assistance and to work out agreements to avoid eviction;
Renters have right to mediation; and
Initially, the Courts can consider Summary Possession cases for those owing four months of back rent or more.