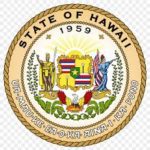 Governor Ige recently released $750,000.00 in funding for two capital improvement projects (CIP) in Hāwī and North Kona. The CIP projects that received funding are as follows:
$3500,000.00 finance the decommissioning of the Hāwī No. 5 Reservoir.
$400,000.00 for the construction of a new fence on the cone at the Puʻu Waʻawaʻa Forest Reserve on Hawaiʻi to protect native plant species.
"I'd like to thank Governor Ige for releasing funding to finance the decommissioning of the Hāwī No. 5 Reservoir," said Senator Lorraine Inouye (District 4 – Hilo, Hamakua, Kohala, Waimea, Waikoloa, Kona) in a press release.  Inouye continued. "I also want to express my gratitude to the Division of Forestry and Wildlife Administrator, David Smith, and to the Division of Forestry and Wildlife Hawai'i Branch Manager, Steven Bergfeld, for their efforts in improving Hawai'i's forests. I commend DOFAW in their mission of protecting native species with ongoing fencing projects such as the one at the Puʻu Waʻawaʻa Forest Reserve."