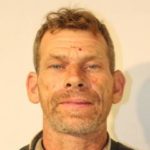 Prosecuting Attorney Kelden Waltjen announced that 46 year-old Captain Blackwell of Puna was charged in relation to the theft of a telehandler forklift, valued at over $100,000. from a Puna business.
On February 25, Puna patrol located the forklift via its GPS tracking system at a Leilani Estates subdivision residence.
As the Complaint alleges, Blackwell, a repeat offender with prior felony convictions for Burglary in the First Degree, Unauthorized Control of a Propelled Vehicle, and Place to Keep Pistol or Revolver, was charged with Theft in the First Degree (exert unauthorized control over the property of another, a telehandler forklift, valued over $20,000, with the intent to deprive the owner of the property). If convicted as charged, Blackwell faces sentencing to a mandatory minimum prison term without the possibility of parole. Theft in the First Degree is a class B felony and carries a maximum penalty of 10 years in prison.
The investigation was handled by Officers Keaolapule Fessenden-Grace, Calvin Furtado, and Robert Kamau, Puna Patrol and Detective Jeremy Kubojiri, Area I Criminal Investigation Section, Hawai'i Police Department. The case is being prosecuted by Deputy Prosecuting Attorney Andrew Son.
The charges are merely allegations, and the Defendant is presumed innocent unless and until proven guilty.