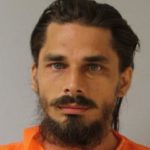 34 year-old, Christopher Sanburn of Oregon was charged with offenses related to a sexual assault incident which occurred at a Puna Airbnb on June 24, 2022.
As the Complaint alleges, Sanburn was charged with a single count each of Sexual Assault in the Second Degree and Sexual Assault in the Fourth Degree. The most serious offense, Sexual Assault in the Second Degree is a class B felony offense which is punishable by a maximum penalty of 10 years in prison or 5 years probation and up to 18 months in jail.
The investigation was handled by Detective Patrick Aurello, Area I Juvenile Aid Section, Hawai'i Police Department. The case is being prosecuted by Deputy Prosecuting Attorney Ha'aheo Kaho'ohalahala. The charges are merely allegations, and the Defendant is presumed innocent unless and until proven guilty.
Photo credit: Hawaiʻi County Prosecuting Attorney