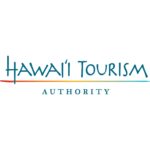 Registration is currently open for the Hawaiʻi Tourism Conference, which will be held in-person at the Hawaiʻi Convention Center on Thursday, December 8, and Friday, December 9.
The conference will include the Tourism Legacy Awards Luncheon, presentations and panel discussions, networking opportunities, and multiple educational sessions focused on topics including destination management progress, cultural tourism, travel sector updates, regenerative tourism and research trends.
Early registration is available for $195 plus tax through Sunday, December 4, and includes both conference days. On Monday, December 5, registration will increase to $225 plus tax. Validated valet and/or self-parking will be available for $10 per day.
For sponsorship and exhibition opportunities, contact Lee-Ann Choy at leeann@pacificrimconcepts.com.