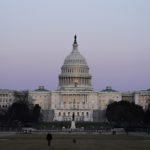 The University of Hawaii (UH) will receive over $6.6 million in federal funding through the U.S. Department of Health and Human Services' Preschool Development Grant Birth through Five (PDG B-5) program.
This funding will support existing child care programs in Hawaiʻi and efforts to better connect and align child care programs and services throughout the state.
The funding is used to provide working families, and their children, with access to high-quality early childhood programs.
The grants will assist with the following:
Help improve quality and safety across child care programs
Improve state collaboration across multiple early childhood programs, systems, and agencies
Assist states in collecting data to enable programs to run more effectively and efficiently.
AP Photo