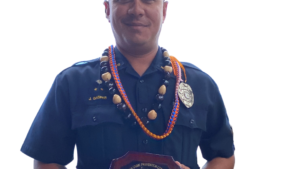 Hawai'i Island police officer Justin Gaspar was recently honored by the Kona Crime Prevention Committee
Read More »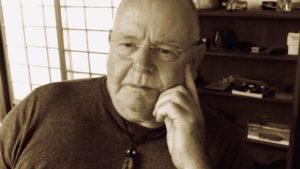 Dr. Rick Bennett has been in heated conversations with heads of the Hawaii County Department of Environmental Management for years, concerned about the wastewater treatment plants around the island.  For years he–and others– have been urging the
Read More »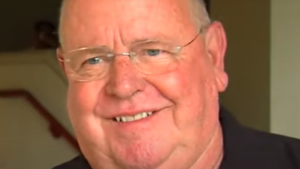 Dr. Rick Bennett, PhD, is a Kona Coast Waterkeeper, a title bestowed on him by The Water Keeper Alliance, International, which has been in operation since the 1970s.   He and Island Conversations host Sherry Bracken talk about
Read More »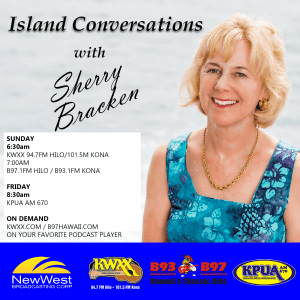 As I record my final Sunday Island Conversations, after nearly 17 years in radio,  I want to express my gratitude to everybody on this island–and elsewhere–who have been so supportive of the work that I do, whether
Read More »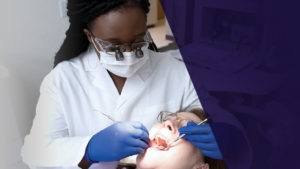 Dental care is an integral part of overall medical care.  But there's much less discussion about dental care than general health care.  Questions like, what kind of toothbrush is best,  when should you start cleaning your keiki's
Read More »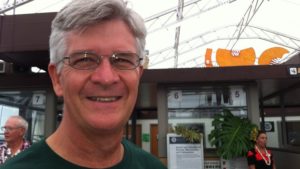 West Hawaii Community Health Center is one of three Federally Qualified Health Centers on the island.  CEO Richard Taaffe, who is the only Chief Executive there has been since WHCHC opened in 2005, talks about capabilities, employees,
Read More »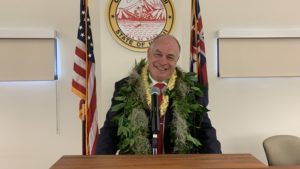 We air the rest of the conversation with Mayor Mitch Roth, who was sworn in Dec. 7, 2020, and with whom Island Conversations host Sherry Bracken spoke in advance of his swearing in.  Guest 2 is Lt.
Read More »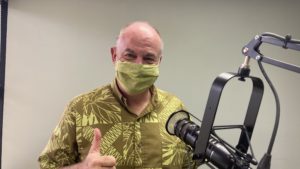 The week before being sworn in as Mayor, Mitch Roth talked with Island Conversations host Sherry Bracken about some of his cabinet appointments and plans.  Mayor-elect Roth had much to say, including that he's excited and hopeful
Read More »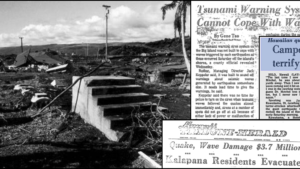 The Big Island is subject to lots of hazards, including tsunami.  Island Conversations host Sherry Bracken talks with Dr. Walter Dudley, a professor emeritus from UH Hilo and author of many books on tsunami (including two new
Read More »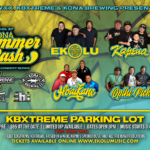 KBXtreme, Kona Brewing and KWXX Present the Kona Summer Bash on August 27th featuring: Ekolu Kapena Ho'aikane B.E.T. Opihi Pickers Ka'u VIP TICKETS ARE SOLD...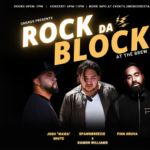 Umeke's  and KWXX Present Rock The Block featuring Spawnbreezie, Wawa, Finn Gruva and Damon Williams live in concert in Kona. Tickets are on sale now at:...