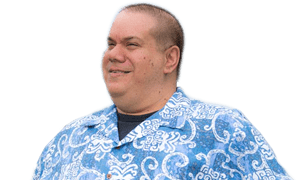 Kaohu " KJ" James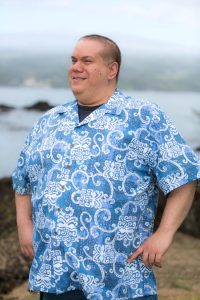 Don't Miss
Traffic Jam 'n' Jokes
4:00pm-5:00pm, Mon. – Fri
& Top 5 at 5
Daily countdown of the 5 HOTTEST
ISLAND songs of the day at 5:00pm
PLUS – Contests, & MORE!!!
Kaohu's Bio
I was born and raised in Hilo. Graduated from Waiakea High School with highest honors….yeah right! Listening to DC, Vance K. and Desiree made we want to be a DJ. Started interning at a radio station at 13years old. Got my first radio job at 17 years old doing afternoon drive.
Status: Currently single and looking.
Interests: In my spare time I enjoy reading and watching movies. Also like listening and enjoying nature.
People I'd Like To Meet: Johnny Depp, Don Lafontaine(the movie voice guy), and Penelope Cruz.
Favorite Movies: Constantine, Goonies, Bad Boys.
Favorite TV Shows: The Deadliest Catch, WWE Raw, Without A Trace.
Other Interests: Listening to radio and TV commercials to see if I can guess which celebrity is doing the voice. I also spend too much time on myspace.
Dislikes: People who are pushy.