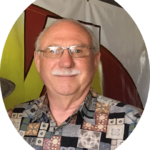 No fooling–the Kealakehe Green Waste disposal site, closed since March 21, should reopen by or close to Wednesday, April 1, according to Department of Environmental Management Director Bill Kucharski.
Mr. Kucharski said the Kealakehe Green Waste was closed for two reasons:
-Trucks normally used to transport the green waste from the Kealakehe site to the Pu'uanahulu Landfill had to be redirected to take garbage from the Hilo Sort Station to the Pu'uanahulu Landfill.  The amount of garbage there in one day was exceeding the capacity of the existing trucks to take it to the Landfill, creating a growing problem.
-Several drivers — Kucharski said it was 5 or 6 — had traveled to the mainland, and when they returned, they had to go into self-quarantine for 14 days, as per the practice to self-isolate if one has traveled.  While prior to Mar. 26 it was a request, starting on Mar. 26 the State of Hawaii is requiring that all incoming travelers, whether residents or visitors, be quarantined.   Kucharski said several drivers were out as a result of having traveled.
Kucharski understands this is a major inconvenience, but also said that for people to keep their green waste at home is not a health hazard.  Overloading the Sort Station in Hilo can be a health hazard, and he had to assign that as a higher priority.  And anybody may take their green waste directly to the Pu'uanahulu Landfill, which is open Mondays through Saturdays from 7:00 a.m. to 4:15 p.m.