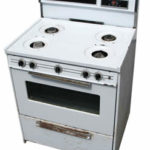 Hawaii County is now discontinuing green waste, scrap metal, and white good (appliance) collections at transfer stations.
Green waste has been "on hold" at several transfer stations for several weeks, and green waste has been closed at several transfer stations sporadically for more than a year.   Now the Mayor's office has announced complete discontinuance at Kealakehe, Ke'ei, Pahoa, Kea'au, Volcano, and Waimea Transfer Stations.
You may still take green waste directly to the following locations:
      Hilo:                East Hawaiʻi Organics Facility at the South Hilo Sanitary Landfill;
7:00 a.m. to 4:15 p.m. daily (7 days a week)
     Waikoloa:      West Hawaiʻi Organics Facility at the West Hawaiʻi Sanitary Landfill (aka Puʻuanahulu);
7:00 a.m. to 4:15 p.m. Mondays thru Saturdays
Collection of white goods, which means old refrigerators, stoves, and the like, is discontinued everywhere until April 30, 2020 or further notice.
Department of Environmental Management Bill Kucharski said the department is suffering from a shortage of employees, with many employees unable to work due to child care or other issues related to COVID-19.  In addition, there is an shortage of trucks and drivers,  and mechanics to service those trucks needed to transport green waste from the transfer stations to the landfill.  At the Kealakehe Transfer Station, workers noted the equipment they have is old, sometimes 20 years old, and is in constant need of service.