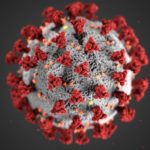 Two of the world's largest vaccine manufacturers are joining forces to develop a new vaccine to prevent COVID-19.   Sanofi and GlaxoSmithKline issued a joint press release announcing they intend to enter into a collaboration to develop an adjuvanted vaccine for COVID-19, using innovative technology from both companies, to help address the ongoing pandemic.
According to the CDC, "An adjuvant is an ingredient used in some vaccines that helps create a stronger immune response in people receiving the vaccine. … Adjuvants help the body to produce an immune response strong enough to protect the person from the disease he or she is being vaccinated against."
Each of the companies has been active in vaccine development.  GlaxoSmithKline makes vaccines for such things as measles, meningitis and pneumonia.  Sanofi's vaccines include those for diphtheria, pertussis, and tetanus.
Paul Hudson, CEO Sanofi, said: "As the world faces this unprecedented global health crisis, it is clear that no one company can go it alone. That is why Sanofi is continuing to complement its expertise and resources with our peers, such as GSK, with the goal to create and supply sufficient quantities of vaccines that will help stop this virus."
Emma Walmsley, CEO GSK, said: "This collaboration brings two of the world's largest vaccines companies together. By combining our science and our technologies, we believe we can help accelerate the global effort to develop a vaccine to protect as many people as possible from COVID-19."
Normally, it takes years to develop and fully test new vaccines.  The companies plan to initiate phase I clinical trials in the second half of 2020 and, if successful and subject to regulatory considerations, aim to complete the development required for availability by the second half of 2021.
Photo of coronavirus created by CDC and is online at cdc.gov