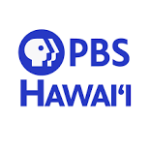 This evening, PBS Hawaii, the public television station network for the state, will present the four county mayors  in a discussion of COVID-19.  The special edition of PBS Insights will be a live 90 minute program, tonight from 8 p.m. until 9:30 p.m.   Hawaiʻi's four County Mayors, Honolulu Mayor Kirk Caldwell, Kauaʻi County Mayor Derek Kawakami, Hawaiʻi County Mayor Harry Kim and Maui County Mayor Mike Victorino, will talk about COVID-19 in their county and how they're managing the situation.
Governor David Ige said on Monday that he and the 4 Mayors have been discussing how and when to reopen the state's and each island's economy.
In Hawaii County, as of Thursday morning, the County has added 3 to its count of cases, saying the Big Island has 66 cases.  On Wednesday at noon, the State Department of Health said the county had 64 cases, and will update its count at noon today.