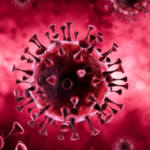 Mayor Harry Kim says that the island is about to receive 3 mobile COVID-testing units, which will be used around the island.  The Mayor, speaking to members of the Hawaii Island Chamber of Commerce Economic Development Committee via video, said the 3 mobile COVID-19 testing units have been donated, and each will also be staffed with the necessary medical professionals.    He said they will be ideal to take testing to the community, especially to the more rural areas of the island.  He said many people in local communities may live in large, multi-generational households, and may not realize the importance and ease of getting tested.  He said the mobile testing units will remove a barrier to getting tested by taking the tests to the communities.
Kim is stressing testing as a way to find people with COVID-19 so they do not inadvertently spread the virus.  People may have COVID-19 and have no symptoms or may have mild symptoms, cold- or flu-like symptoms.  Because COVID-19 is considered quite infectious and can be very serious for those with underlying conditions or who are elderly, the Mayor is urging people to get tested to help this island control the spread of the virus.  He also urges everybody to follow both the law and the public health practice of wearing a mask or cloth face covering when in public, avoid gatherings, and wash hands frequently.
Right now the Big Island has around 223 active cases out of a total of 1,005.  The island already has wide community spread of the virus.  Yesterday, tourism reopened.  All trans Pacific passengers may avoid the 14-day quarantine on the island if they have a COVID-19 test 72 hours before boarding their Hawaii -bound flight, and after arrival on the Big Island, have a negative rapid test at the airport.
The expenses for the 3 COVID-19 mobile testing units and the medical personnel to staff them are being borne by part-time island resident Marc Benioff, who also donated 1.8 million masks to the County.  Kim said 800,000 of those masks have been distributed so far, and that all police officers have them to offer as needed.
Benioff is the founder and CEO of Salesforce, Inc., a San Francisco software giant.  He has been generous to the San Francisco community, as well.