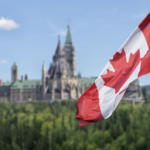 Governor David Ige on Thursday announced that two Canadian airlines will resume service to the islands in mid-December.  Travelers from Canada can by-pass the 14-day quarantine if they take a COVID-19 test from an approved laboratory, 72-hours prior to departure and have received a negative result prior to departure.
The State's change in pre-travel testing policy also announced Thursday will apply to all incoming passengers, including those taking part in the pre-travel test in Canada.  If they have not actually received their pre-travel test result by the time they board their flight to the state, they will have to quarantine for 14 days, even if they get their results after arriving.
Gov. Ige said, "Many Canadians love to visit Hawai'i during the winter months to escape the cold weather, so the timing for this works well. Hawai'i has the most rigorous pre-testing program in the U.S., and we are grateful to Air Canada and WestJet for making it available to their passengers."
Both airlines will be identifying testing entities in Canada, with the approval of the State Department of Health.  Canadian residents should look to these carriers for testing options:
Representatives from both carriers applauded today's announcement as another step toward strengthening Hawai'i's gradual economic recovery. They also noted that this health and science-based approach will help build confidence in travel.
"We welcome Gov. Ige's announcement today designating Air Canada as one of Hawaiʻi's Trusted Travel partners and extending the State of Hawaiʻi's pre-travel testing program to Air Canada's customers. Programs like this that provide viable, effective and alternative options to blanket quarantine requirements, are an important step to safely reopen travel around the world. We look forward to our Honolulu and Maui flights from Vancouver and Calgary starting mid-December onboard our state-of-the-art Dreamliner aircraft, featuring our industry-leading Air Canada ClearCare+ biosafety measures," said Timothy Liu, Managing Director, Sales Planning at Air Canada.
"On behalf of WestJet and our guests, thank you to Gov. Ige, the State of Hawai'i and the teams involved in Hawai'i's Trusted Travel Partner Program. This health and science-based approach to eliminating quarantine will help build confidence in travel to your beautiful state and is an important step in getting the tourism and travel industry back up and running while safely supporting the many Canadians who view Hawaiʻi as an wonderful winter getaway," said Arved von zur Muehlen, WestJet Chief Commercial Officer.
Canadian nationals traveling abroad are still subject to a 14-day quarantine upon their return to the country. Travel restrictions on U.S. travel to Canada remain in place.