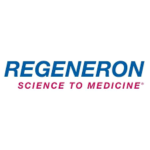 The FDA has granted Emergency Use Authorization (EUA) to Regeneron Pharmaceuticals for casirivimab and imdevimab, administered together,  as a treatment for COVID-19. This is the same experimental monoclonal antibody treatment that President Trump received when he was hospitalized at Walter Reed Medical Center for COVID-19.
The treatment is designed to be used in patients 12 years or older, weighing at least 40 kilograms (around 88 pounds), who have mild to moderate COVID-19 but are in danger of it progressing to severe COVID-19.
The drugs must be given together via intravenous infusion.
In its press release, the FDA said "Casirivimab and imdevimab are not authorized for patients who are hospitalized due to COVID-19 or require oxygen therapy due to COVID-19. A benefit of casirivimab and imdevimab treatment has not been shown in patients hospitalized due to COVID-19. Monoclonal antibodies, such as casirivimab and imdevimab, may be associated with worse clinical outcomes when administered to hospitalized patients with COVID-19 requiring high flow oxygen or mechanical ventilation."
On Nov. 10, the FDA issued an EUA to Eli Lilly, Inc., for the monoclonal antibody treatment bamlanivimab, for patients 12 years and older, weighing at least 40 kilograms, with mild to moderate cases of COVID-19.  Bamlanivimab must also be issued intravenously.
The challenge for health care providers for both IV treatments is to find places to administer the drugs where the patients could be monitored and not in close contact with patients receiving intravenous treatments for diseases like cancer, as those patients would be immune compromised and the concern was potentially exposing them to patients with COVID-19.
For more detail about the Regeneron drugs, click here.