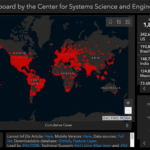 As of 5:00 am on Tuesday, January 26, 2021, The Johns Hopkins COVID-19 dashboard reports the following information. 
 Global Cases – 99,825,219      Global Deaths – 2,143,198
U.S. Cases – 25,298,555      U.S. Deaths – 421,239
CBS news reports the first U.S. case of the P.1 coronavirus.  This variant, found in Brazil, has now been found in a Minnesota resident.