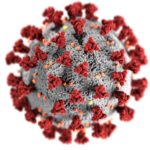 The State Department of Health reports 289 new cases of coronavirus with 8 new COVID-19 related deaths statewide.  The following data includes confirmed and probable cases up until Tuesday, February 22, 2022.  Full data is posted on the State COVID-19 dashboard and on the DOH Disease Outbreak & Control Division website: hawaiicovid19.com/dashboard.
STATEWIDE COVID-19 COUNTS:
Total Cases  235,124
New Cases: 289
Deaths: 1,312
Daily Case Average: 255
Current Hospitalizations: 103
Fatality Rate: .6%
Cases Reported in the Last Two Weeks: 5044
The DOH reports 38 new cases of coronavirus with 1 new COVID-19 related death on Hawaiʻi Island.
HAWAIʻI ISLAND COVID-19 COUNTS:
Total Cases: 25,675
New Cases: 38
Deaths: 181
Daily Case Average: 46
Current Hospitalizations: 15
Fatality Rate: .7%
Cases Reported in the Last Two Weeks: 817
Maui
New COVID Cases: 31
Total COVID Case Count: 29,355
Kauaʻi
New COVID Cases: 8
Total COVID Case Count: 11,336
Oʻahu
New COVID Cases: 201
Total COVID Case Count: 163,111