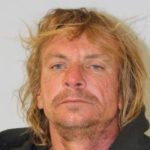 Prosecutors reindicted 49 year-old James Michael Taylor, also known as, Alex Daniel Mejia Taylor of Volcano after a Hilo Circuit Court Judge dismissed four of his six pending charges, including four sexual assault offenses, on May 9, 2023.
The Court had granted defense counsel's request to dismiss the charges because the previous Indictment, filed on April 14, 2021, did not specifically allege between one or more of the defined forms of "strong compulsion." Following the decision to dismiss the charges without prejudice, the Court reduced Taylor's bail from $187,000.00 to $27,000.00.
On May 17, 2023, Prosecutors presented the case before a Hilo grand jury for a second time and obtained a second Indictment.
As the Indictment alleges, Taylor is charged with two counts of Sexual Assault in the First Degree, and one count each of Attempted Sexual Assault in the First Degree, Sexual Assault in the Third Degree, Kidnapping, and Assault in the Third Degree.
The charges stem from an April 11, 2021 incident that occurred within the yard of a 57 year-old female's Volcano residence. The female party had went outside to check on a barking dog when she was allegedly tackled and sexually assaulted.
On May 19, 2023, Taylor made his initial appearance in Hilo Circuit Court on the new Indictment and his bail was again set at $187,000.00. His case is scheduled for jury trial on June 19, 2023.
The investigation was led by Detective Corina McLellan, Area I Juvenile Aid Section, Hawai'i Police Department. The case is being prosecuted by Deputy Prosecuting Attorney Ha'aheo Kaho'ohalahala, Supervisor of the Sexual Assault Unit.
The charges are merely allegations, and the Defendant is presumed innocent unless and until proven guilty.
Photo credit: Hawaiʻi County Prosecuting Attorney