Real Estate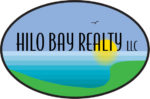 Address:
15-2714 Pahoa Village Rd. #12​
​Pahoa, HI 96778
96778
Business Description & Hours:
We are a Realty company who can assist you with buying or selling your home. We are located at Puna Kai Shopping Center and we are open from 9AM to 4PM Monday through Friday. We believe that trust – like a cornerstone, is the first step in creating a strong foundation upon which long lasting relationships are built. Our competent and courteous agents take great pride in preserving the fiduciary integrity which results from that relationship, because we understand that people don't care how much we know, until they know how much we care.