Former Hawaii County Mayor Billy Kenoi talks with host Sherry Bracken about dealing with the pandemic, the mayor job and what the next Mayor (who could be elected in August) will need to do, what government should be counted on as the pandemic recovery begins, and his now-changed views about Thirty Meter Telescope.  In Part 2, airing July 5, Mayor Kenoi shares more about the Mayor job, and shares intimate details about his health challenges in recent years and how he's faced them, including with support from his wife Takako, to whom he gives a heartfelt tribute.
Air Date:  June 28, 2020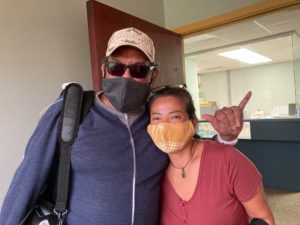 Island Conversations #85former Mayor Billy Ke...
COVID-19 Interview