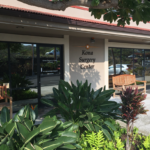 Kona Community Hospital has joined the island's two other hospitals, North Hawaii Community Hospital and Hilo Medical Center, in asking for donated surgical masks and N-95 masks.  Although Kona Hospital spokesperson Judy Donovan says the hospital currently has adequate supplies, they are accepting donations should additional supplies be needed.
Both surgical masks and N-95 respirators need to be in the original, unopened packaging.
Kona Ambulatory Surgery Center has been designated as the drop off site for donated items. Donations will be accepted Monday – Friday from 7:00am to 4:00pm. The surgery center address is 75-5905 Walua Road, Suite 4 in Kailua-Kona (below Kuakini Highway , above Ali'i Drive). Donation receipts will be provided.
With questions, please contact KASC clinical manager, Nadine Calloway Reese at (808) 331-7960 or by email at nreese@konaasc.com.