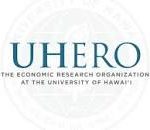 The University of Hawaii Economic Research Organization (UHERO) says that renters in Hawaii are at continuing significant risk due to the current economic downturn.  Roughly 40% of all households in Hawaii are renters.  And UHERO is estimating that around 44,000 renter households will continue to suffer from job losses through the end of the year.
The Federal Government has added $600 per week to unemployment checks, but those additional payments end July 31.  Although the state plans to add $100 per week to unemployment checks, UHERO says that is not likely to be enough assistance.
The analysis was conducted as part of UHERO's work with the House Select Committee on COVID-19 Housing and Homelessness Subcommittee.
Authors Philip ME Garboden and Isabelle Picciotto note that they looked just at issues around rent, but that renter families generally make far less than homeowners, and that their analysis looks only at rent, not at food and all the other normal expenses.  The Subcommittee believes that the situation will be dire, and recommends the State create a Housing Relief & Resilience Fund (HRRF) for renters who can show loss of income due to COVID, and have specific financial constraints–pre-COVID income under 100% of Area Median Income (AMI), and have liquid assets under $10,000.
1. Tenants would agree to pay a portion of their monthly rent (estimated at 60%) for the next 6 months and engage in financial counseling.
2. Landlord would agree to discount rent by 15% for the next 6 months, and to not evict during that period, extending the lease to cover this period if necessary. The actual discount amount could be adjusted up or down based on landlords' ability to contribute.
3. State would make up the difference through the HRRF.
Click here for the entire proposal.
The House Select Committee will have another meeting on Monday, June 29, at 10 a.m., and it will be available on Na Leo TV (either Channel 53, 54, 55) or online at  https://olelo.org/ or http://olelo.granicus.com/ViewPublisher.php?view_id=31