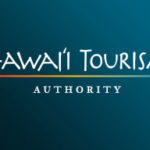 The Hawaii Tourism Authority announced that 32 visitors, 8 people planning to relocate to Hawaii, and 33 Hawaii residents landed in Kona on Monday.  A total of 616 visitors and 136 intended residents landed in Kona, Maui, and O'ahu.  A total of 2,637 people arrived in the state on 23 flights, a far cry from the usual 30,000 people a day a year ago, pre-COVID-19.
Every person flying in from out of state is subject to a mandatory 14-day quarantine, whether they are a permanent Hawaii resident or a visitor or intended resident–with certain exemptions for essential workers and military.  Every person landing in the state is required to sign a declaration saying they understand the law.
On Monday, State Health Director Bruce Anderson says around a half-dozen people in quarantine have tested positive.  That includes at least one person in Kona, who had a COVID-19-positive relative fly in from the mainland and stay in the resident's home.  The resident, a waiter in Kailua Village, has also tested positive for COVID-19.  Director Anderson said that highlights how important it is for anybody in quarantine to truly quarantine–not share a room or bathroom with anybody, and to stay away from others, and wear a mask if one must be with others.
The quarantine law is scheduled to change on August 1, with those who have a negative COVID-19 test within 72 hours of flying no longer subject to the quarantine, but anybody without such a test will still be required to quarantine for 14 days.  Details are still being worked out.
Crew = flight crew members
Transit = people who are in transit to another location through Hawaii and aren't leaving the airport
Military = military exempt personnel
Exempt = people who are exempt from the 14-day quarantine after receiving prior approval from the state
Relocate to Hawaii = people who are moving to Hawaii
Returning Resident = people who indicate on the DOT's form that they're returning residents
Visitor = people who are not in the above categories