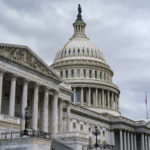 Senator Mazie Hirono announced the availability of $20 million in funding to help strengthen climate resilience in the Native Hawaiian community. The funding will support the U.S. Department of the Interior's Office of Native Hawaiian Relations' (ONHR) new Kapapahuliau Climate Resilience Program, which will provide Native Hawaiian organizations with resources to navigate the effects of climate change.
The funding, which is provided through the Inflation Reduction Act, follows the Biden-Harris Administration's release of the Fifth National Climate Assessment, a congressionally mandated report assessing the science of climate change in the United States, its impacts, and options for reducing present and future risk, including specific impacts on Hawaii and U.S.-Affiliated Pacific Islands.
ONHR will be hosting two 120-minute virtual pre-proposal informational sessions on November 29 and December 13, 2023 at 2:00 pm HT to provide an overview of the Kapapahuliau Program and address questions for interested applicants. The deadline to apply for funding is Thursday, February 29, 2024.
AP Photo